Trying to find a job in New York is an interesting process of discovery and self-awareness.
For example…
In San Francisco, I worked in a very corporate setting that became more traditionally corporate the longer I worked there. That said, our CFO came to work every day in jeans. Our CEO's assistant wore pressed jeans and a button up. My boss, who spent most of her career in New York, was the most conservatively dressed of our C-levels, and most of her department wore jeans to work. She didn't care what anyone wore as long as they didn't look like a slob.
No one came to work in shorts, obviously — we were still a corporation — and the ladies all got in a tizzy when a woman came to a meeting in a mini-skirt and cropped sweater. And of course we all stepped it up as soon as the Board members were around, or we had the quarterly business review on the docket, or we were presenting to an executive.
But I guess there's a reason they call it California Casual.
In New York, I was told to buy a full-on suit for my interviews and black (only black) shoes with a small heel. (I've also been told that most companies don't expect you to dress this way after you have the job; that dress codes are far more flexible. But…then…why???)
In San Francisco, which is admittedly a very creative setting, you're encouraged to have a more decorative résumé. These are fakes (obviously) that I pulled off Google.
In New York, I decided to work through a recruitment agency because they often have better positions available. I've found that if a company is willing to pay an agency to place someone, it means they're serious about finding the right fit for the job, not just a warm body. (Pro tip: they also usually pay more.) I've also worked with recruiters previously and always really enjoyed the experience of having a small team of people rooting for me to find a great job.
The president of the agency called me in to discuss my résumé. As you read this, please keep in mind that my friend (who is an HR recruiter in SF) helped me vet and polish my résumé back when we all thought I'd be working down the street eventually. He ran it past two of our other HR reps, too, and they all agreed: it was perfect.
So imagine my surprise when she told me that it was terrible. (Not her words. She was much more diplomatic.) She said my qualifications and experience and skills are perfect for a variety of positions they have available. (And oh my goodness do some of them sound exciting, guys!) But that she couldn't send my résumé out as-is.
She said, in New York, they still expect and want to see this: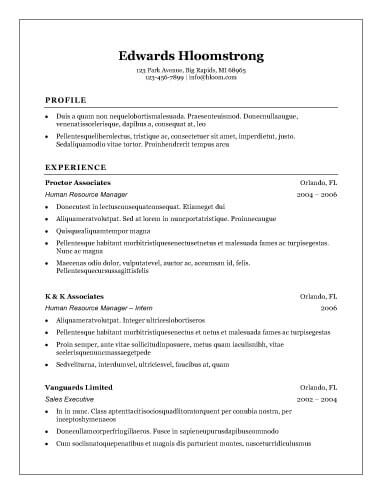 After spending most of my adult life in San Francisco, these are so boring it kind of pisses me off.
So I spent most of the day revamping (or de-vamping as the case may be) my résumé, cover letter, and references sheet to be the staid Arial-based, picture-free formats you see above.
I just keep reminding myself how exciting those jobs sounded when she went over them. And how much I want to live here.
High
I feel like I'm getting personal attention from this company, which makes me feel like a strong candidate.
Low
It's 2018 people. How are these still the standards here?
Breakdown
Driven: 7169mi
Hiked: 54mi
Written: 15k
Listening to: "Dr. Feelgood (Love Is Serious Business)" Aretha Franklin